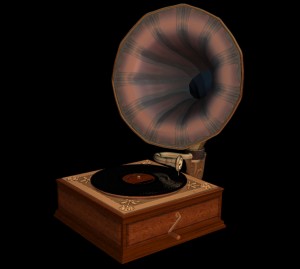 Sound is a series of oscillating vibrations which enter the brain through your ears triggering a cascading flow of emotional responses. It's so important yet it's a part of our environment we don't pay much attention to. When it's awful we soon notice it – but when it's done well, we can be swept away, like when we hear the music and sound effects at the movies. That's what brings realism to the visual material we are watching. Remove the sound and the experience would be completely different, and nowhere near as emotive.
Mish Mash can create a simple sting or a full soundtrack for a feature film. We create and source original material for your production, including song writing across genres including dance, electronic, pop, rock, funk. Equally important is the sound design itself, which will project any kind of atmospheric mood or ambient sound, by sourcing sounds from different places and pulling them all together. In our animated short film, Lateral Mousing, we had to source all of the sound, the sound effects, the ambient sound, and the music, and then mixing it all down to create a finished sound. Mastering the sound is the essential ingredient. That's when we do a final polish of a sound mix, giving it that professional quality which oscillates into your ears.
---
Jingle Composition
These are samples of a few tunes and jingles that have been created for clients.
Steaming Boa – Jeans commercial

http://mishmash.com.au/music/steaming_boa_M.mp3

Audio clip: Adobe Flash Player (version 9 or above) is required to play this audio clip. Download the latest version here. You also need to have JavaScript enabled in your browser.

http://mishmash.com.au/music/elephants_march.mp3

Elephants March – Colour Crayon
commercial

Zero-one-Zero – Show reel jingle

Audio clip: Adobe Flash Player (version 9 or above) is required to play this audio clip. Download the latest version here. You also need to have JavaScript enabled in your browser.
---
Film Scores
Here are some samples of musical score written for the documentary Awakening NOW an the short film Lateral Mousing
| | |
| --- | --- |
| Waternymph Dell – by Jerel Mani | Audio clip: Adobe Flash Player (version 9 or above) is required to play this audio clip. Download the latest version here. You also need to have JavaScript enabled in your browser. |
| Audio clip: Adobe Flash Player (version 9 or above) is required to play this audio clip. Download the latest version here. You also need to have JavaScript enabled in your browser. | Lateral Mousing – Short film title theme |
---
Audio sweetening or Audio Mastering
Audio sweetening and Audio Mastering are pretty much the same thing.  One refers to cleaning up the audio in a film or video product. Whilst Audio Mastering is the fine tuning/eq-ing of audio tracks in preparation for the production of a CD master for pressing.
---
Song Writing
Here are a few songs writen by Mish Mash's resident songwriters.
| | |
| --- | --- |
| "Thinkin' About you" from the album "Mood Elevator" by Jerel | Audio clip: Adobe Flash Player (version 9 or above) is required to play this audio clip. Download the latest version here. You also need to have JavaScript enabled in your browser. |
| Audio clip: Adobe Flash Player (version 9 or above) is required to play this audio clip. Download the latest version here. You also need to have JavaScript enabled in your browser. | "Vision of Fantasy" from the album "Mood Elevator" by Jerel |
| "squeeze the life outa me" by The Badoverdubbers | Audio clip: Adobe Flash Player (version 9 or above) is required to play this audio clip. Download the latest version here. You also need to have JavaScript enabled in your browser. |
| Audio clip: Adobe Flash Player (version 9 or above) is required to play this audio clip. Download the latest version here. You also need to have JavaScript enabled in your browser. | "Let Me Tell You" from the album "Mood Elevator" by Jerel |
---
Sound design and sound effects
Sound design is the art of taking audio and creatively editing it so that it creates an experience that goes beyond the norm. Sound effects in a film require creative sound design to help the audience believe what they are watching. For example a light-saber in Star Wars is silent without the enhancement of sound effects. Or the animation of a robot needs good sound design to make it believable.
Sound design work for Mercantile Mutual VW MOUSE TVC

Sound design for the Australian Musem TVC called "Spider"




Here is he sound track sans voice over.

Audio clip: Adobe Flash Player (version 9 or above) is required to play this audio clip. Download the latest version here. You also need to have JavaScript enabled in your browser.
Music and Sound can be a very important part to any production. At Mish Mash we can offer you the same high standards in our audio production as with our visual work. Because we have full facilities available we can offer our clients very competitive pricing when we quote on a complete in house job.
More music can be heard on our sister companies site
Mish Mash Music where licensing arrangements can be made for the use of any material contained on that site.
Compositions
---